Frequently Asked Questions
Please contact us if you have any questions or encountering problems by email:
Q. what are the shipping costs?
A. shipping costs depends on the service you choose and the country of destination. You can see an estimate of the shipping cost in your shopping basket / checkout before paying.
eg. shipping to Germany, you can choose for delivery at home (7 euro) or pick up point (4,95)

Q. Do I need to register or create an account to order?
A. No, you can choose to register or to order as a guest.
Q. I get an error when I try to order
A. First you have to fill out the invoice details, and then you select the shipping service
It is very important that your invoice details (and delivery address are filled out correct). You need to respect
the format as in the example and fill out every line.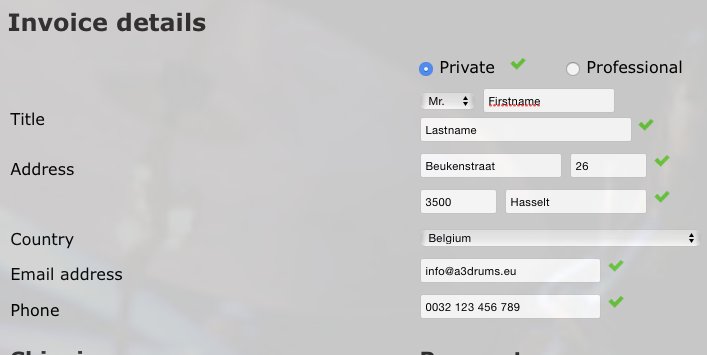 The address line is maximum 20 characters long, only letters. The second line is the house or apartment number.
eg. 26 or 26/A
Third line contains the postal code and the final line the city name has to be filled out.
Q. How do I select a delivery service?
A. The delivery service can be selected after you have confirmed your invoice details, selected the payment method and the shipping method. This screen will pop up, where you can select the service.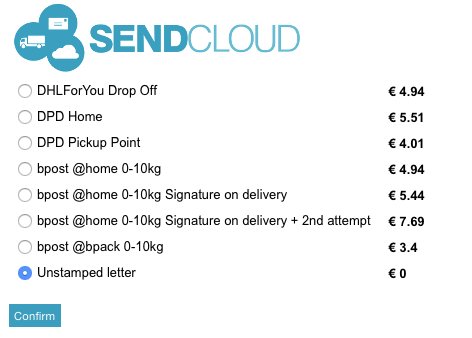 Q. I still get an error, what should I do?
A. No problem, just mail your order to info@a3drums.eu and we will take care of it.